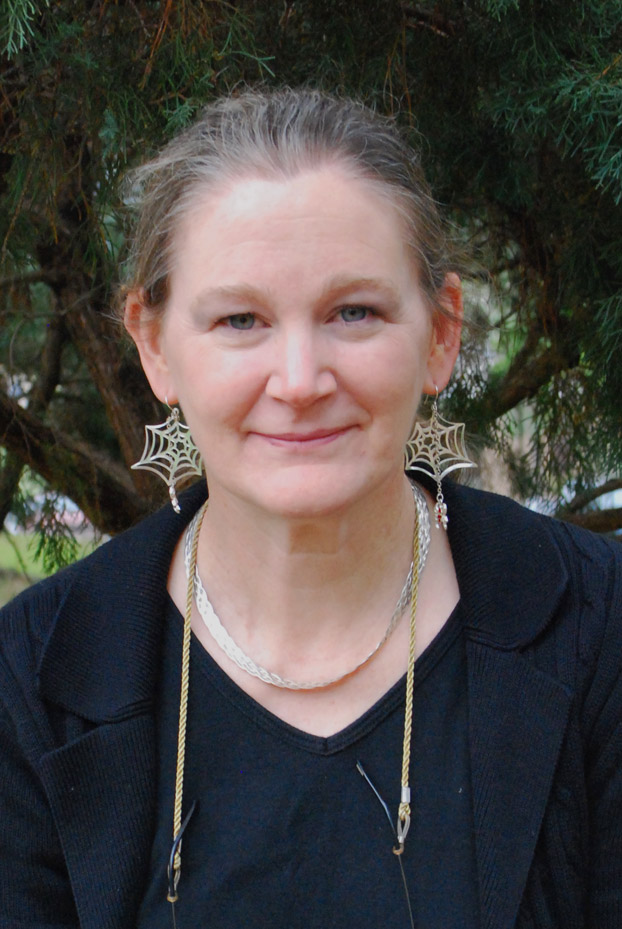 Professor
Contact Information
drm_kxh@shsu.edu
(936) 294-3404
(936) 294-1350
PAC 284-I
Vitae
Links (see below):
United States Institute for Theatre Technology(USITT)
United States Institute for Theatre Technology-Southwest Region
Stages Repertory Theatre
Missouri Repertory Theatre
Kris has a M.F.A. and M.A. from University of Missouri-Kansas City; B.F.A., Stephens College: professional costume and makeup design experience at Stages Repertory Theatre in Houston, TX, American Stage in St. Petersburg, Fl, Colorado State University, Auburn University, University of Missouri- Columbia and costume technology at Missouri Repertory Theatre. Ms. Hanssen has designed costumes for over 125 shows and built costumes for over 200 productions. Along with her academic design and technology work, she is an active designer in Houston, Texas having worked with Stages Repertory Theatre for 8 seasons. Her freelance design work has been produced as far south and east as American Stage Theatre in St. Petersburg, Florida where she designed Mary Zimmerman's "Metamorphosis" (creating costumes that moved in and out of a pool of water). As well as her costume design work, she is certified in disaster drill make up and moulage, has designed disaster drill make up for local law enforcement drills, and at the turn of the century was the lead make up artist for a first aid training film. She is an active member of The United States Institute for Theatre Technology national and regional section. She recently completed her 2 year position as the co- chair for Houston programming for the National Convention in Houston March '08 and continues to serve as a Director-at-Large for USITT-Southwest. Her true pride comes as she sees her students move out into the professional world and graduate school to succeed as theatre artists.
Laura Avery, D.M.A. | Craig Brossman, B.F.A. | Kevin Crouch, M.F.A. | Liz Freese, M.F.A.
Kristina S. Hanssen, M.F.A. | Greg Graham, B.F.A. | Penelope Hasekoester, M.F.A. | April Keith, M.F.A.
Malcom Nichols, B.F.A. | Victoria Lantz, Ph.D. | Eric Marsh, M.F.A.
David McTier, Ph.D. | Thomas Prior, M.F.A. | Katie Stefaniak, B.F.A.
William N. Thomas, B.F.A. | Paula Turner, B.A.
---
Department of Theatre & Musical Theatre
Box 2297, Sam Houston State University, Huntsville, TX 77341-2297
Phone: (936) 294-1329 | E-mail: theatre@shsu.edu