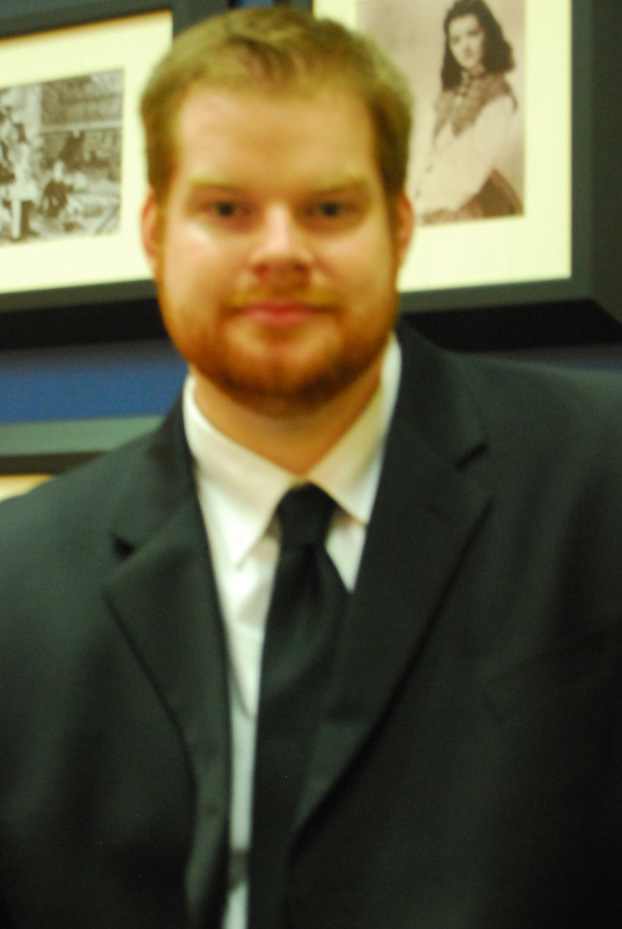 Facility Manager-Performing Arts Center, Theatre Technical Director
Contact Information
ctb011@shsu.edu
(936) 294-4422
(936) 294-3898
Pac 154
Links (see below):
Member of Alpha Psi Omega
Member of United States Institute of Theater Technology
Participates in the Kennedy Center American College Theater Festival
Craig Brossman is an Alumni of Sam Houston State University with a B.F.A. in Theatre, Emphasis in Design & Technology.
Responsibilities -Coordinate All Technical Aspects (Sets, Lights, Sound, Paint, Props, Rigging, Welding, Special FX) -Supervise Tech Crew/Scene Shop -Serves as Technical Director for Productions -Manage Building & Furniture/ Prop Storage -Enforce and Regulate Safety Procedures & Protocols -Maintain & Update Inventory
Selected Scenic Designs -Doubt -The Jungalbook -West Side Story -Quake -Life X3
Selected Lighting Designs -Proof -Dancing at Lughnasa -Bedroom Farce -Disco Pigs -A New Brain
Selected Technical Direction -Thoroughly Modern Millie -Nine -Angels in America: The Millennium Approaches -Into the Woods -The Fantasticks
Laura Avery, D.M.A. | Craig Brossman, B.F.A. | Kevin Crouch, M.F.A. | Liz Freese, M.F.A.
Kristina S. Hanssen, M.F.A. | Greg Graham, B.F.A. | Penelope Hasekoester, M.F.A. | April Keith, M.F.A.
Malcom Nichols, B.F.A. | Victoria Lantz, Ph.D. | Eric Marsh, M.F.A.
David McTier, Ph.D. | Thomas Prior, M.F.A. | Katie Stefaniak, B.F.A.
William N. Thomas, B.F.A. | Paula Turner, B.A.
---
Department of Theatre & Musical Theatre
Box 2297, Sam Houston State University, Huntsville, TX 77341-2297
Phone: (936) 294-1329 | E-mail: theatre@shsu.edu