Title: Theatre Technical Coordinator
Office: UTC-012
Phone: 936-294-4422
Fax: 294-3898
E-mail: ctb011@shsu.edu
Links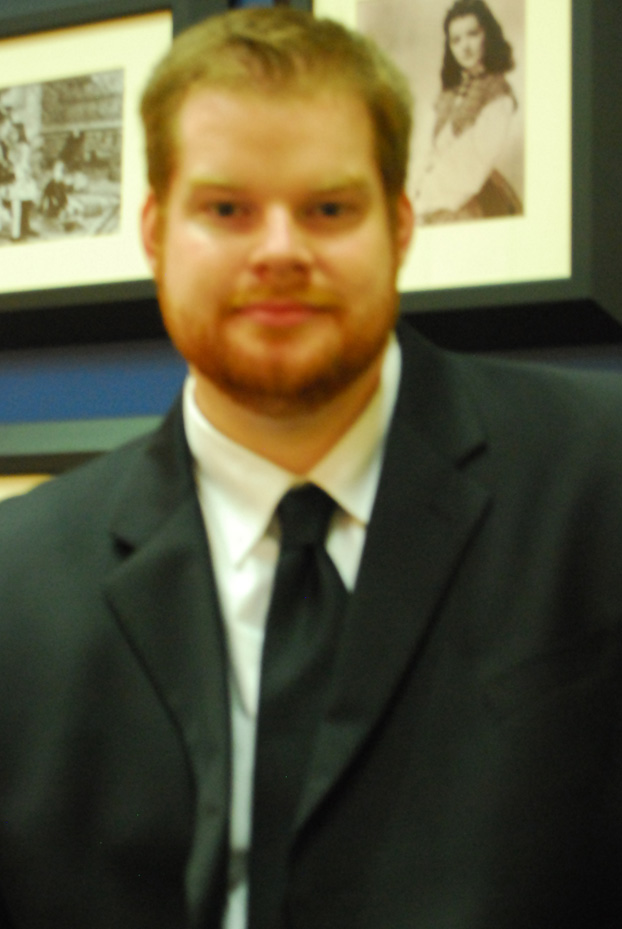 Alumni of Sam Houston State University with a B.F.A. in Theatre, Emphasis in Design & Technology.
Responsibilities -Coordinate All Technical Aspects (Sets, Lights, Sound, Paint, Props, Rigging, Welding, Special FX) -Supervise Tech Crew/Scene Shop -Serves as Technical Director for Productions -Manage Building & Furniture/ Prop Storage -Enforce and Regulate Safety Procedures & Protocols -Maintain & Update Inventory
Selected Scenic Designs -Doubt -The Jungalbook -West Side Story -Quake -Life X3
Selected Lighting Designs -Proof -Dancing at Lughnasa -Bedroom Farce -Disco Pigs -A New Brain
Selected Technical Direction -Thoroughly Modern Millie -Nine -Angels in America: The Millennium Approaches -Into the Woods -The Fantasticks
Laura Avery, D.M.A. | Craig Brossman, B.F.A. | Liz Freese, M.F.A.
Kristina S. Hanssen, M.F.A. | Penelope Hasekoester, M.F.A. | April Keith, M.F.A.
Eric Marsh, M.F.A. | Maureen V. McIntyre, M.F.A. | David McTier, Ph.D.
Thomas Prior, M.F.A. | Larry Routh, B.F.A. |Katie Stefaniak, B.F.A. | Leslie Swackhamer, M.F.A.
William N. Thomas, B.F.A.|Paula Turner, B.A.
---
Department of Theatre & Musical Theatre
Box 2297, Sam Houston State University, Huntsville, TX 77341-2297
Phone: (936) 294-1329 | E-mail: theatre@shsu.edu