Current Students
Elaine Plybon, Sociology MA student was named by the National School Boards Association (NSBA) "20 to Watch" in education technology leaders.Click here to read more.

Amber Blazek
Born and raised in Houston, Texas, I graduated magna cum laude in May of 2011 from Texas State University – San Marcos with a Bachelor of Science in Applied Sociology degree with a minor in mathematics. I currently have an SHSU GPA of 3.66 in the Master's in Sociology program, and I expect to complete my degree in May 2014. I have been an Alpha Kappa Delta member since March 25, 2011. As a product of my undergraduate internship with two professors in the Department of Sociology at Texas State, I also co-authored "Teaching Sexual and Gender Identity in College Courses", which was published in Currents in Teaching and Learning in the Fall of 2011, as well as co-presented the results of "Does the Religion-Social Integration Paradox Apply to Older Asian Americans?" at the Gerontological Society of America's Annual Scientific Meeting in San Diego, CA in November 2012.

I am currently employed as a Telesales Executive at DHL Global Forwarding in Dallas, Texas, but my overall career goal is to become a sociology professor. I currently reside with my partner, cat, and dog. In my spare time, I enjoy reading, writing, going to concerts, people watching at coffee shops, watching sports, and gardening.

Rebekah Callen
I graduated with a Bachelor's Degree in Psychology from the University of Mary Hardin-Baylor in 2009. I went to UMHB to become a counselor and soon figured out that I loved research far more than counseling sessions. I knew I wanted to further my education in research, but took a break from school to get married and have a son. I am excited to be back in school and working on my graduate degree. My research interests include public food safety and the prevention of food borne illnesses, the migration of viruses/diseases from foreign countries and the exploitation of natural resources of foreign countries. I am currently working on a research project to gather current information about factors that may affect the increase of contracting a food borne illness in our local agricultural society. I look forward to building upon my current research and collaborating with others' projects as well. I plan to go on to obtain my doctoral degree and start a career as a professor in sociology and/or perform research for institutions dealing with agricultural and food safety issues.

Jasmine Dotson
I received my BA from SHSU in Criminal Justice with a minor in Sociology in May 2012. Since the fall of 2010 I have been working as an assistant with the Center for Rural Studies.
I have been involved in several projects over that time period. I facilitated a state-wide fundraising campaign with rural non-profit organization as a part of a Community- Based Planning Process implemented in Crockett, Texas. I designed, organized, and implemented the Community -Youth Development Program (C-YDP) which was piloted in Lee County, Texas in 2012. I am anxious to revise the C-YDP curriculum for 2013 and implement it in new rural places. I continually assist with the composition and editing of the quarterly newsletter: "Rural Conversations."
The reason I am studying sociology is because I am interested in non- profit organizations, rural youth, rural communities, and providing education to individuals and communities regarding the many opportunities and resources available. The Center for Rural Studies has given me many opportunities to be able to do this, for which I am grateful.
I hope that my work through the Center and my time in graduate school will give me experience and further my knowledge about rural communities and the issues they deal with.

Michelle McGuckin
At the start of my undergraduate career I never thought I would consider sociology as a field of study, it wasn't even something I had heard of. However, after taking a five year hiatus from college I came back looking for a new major and a new path in life. I saw sociology in the course catalog and was intrigued by the description so I jumped in feet first without looking back. Through that serendipitous choice I ended up finding a field of study I love. I graduated from SHSU in the summer of 2011 with my B.A. in Sociology and I am now pursuing my Masters.

Candace McKay
I have always had an interest in working with and studying about many different types of populations and the dynamics that drive them. When I was an undergrad I wanted to study Psychology. My father insisted that I major in something related to business, but that was not my calling. Having little choice in the matter I got my bachelors in Corporate Communication, and upon graduation rebelled and moved across the country doing odd jobs. our years later I decided to go for a masters degree in Counseling Education where I eventually became an Academic Advisor for high school and post-secondary students. During that time I took classes in Web Design because I also do art and photography as a hobby. When my husband moved us to Las Vegas, NV for his military career, I was not able to get work as an Advisor; however, I found immediate work as a Web Designer. Still, my passion is working with college students and I have developed a natural curiosity for why society moves in certain directions. Along the way I've gathered many skills, and I've become an excellent writer. Deciding to get a graduate degree in Sociology is a perfect fit for me because I'm gaining a global worldview on what drives cultures to change and evolve. My interests are in several areas including globalization and social change. Currently, I'm a Virtual Teaching Assistant for the Sociology department.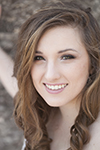 Lauren Mullins
My educational journey began as a student at Texas Academy of Mathematics and Science (TAMS) in Denton, Tx. After my time with TAMS, I continued my studies at the University of North Texas to obtain my BA in Sociology with a minor in Nonprofit Relations in 2011. The past year two years have been spent in San Angelo, Tx working for a local nonprofit as their Financial Manager. My husband and I have recently relocated to the beautiful Boulder, Co for his educational pursuits. My current research interests involve nonprofit relations, family, and environmental studies. After my Masters I hope to obtain my PhD and teach at the university level.

David Pate
When I first started at Blinn College in Bryan, Texas I did not plan on studying Sociology, rather I wanted to study Philosophy. Luckily for me, I decided to take an Intro to Sociology class, and within the first couple of weeks my academic plans were altered. In the summer of 2010 I graduated from Texas A&M with a B.S. in Sociology and a minor in Philosophy. I am excited to be given the chance to continue my studies here at SHSU. Some of my primary areas of interest are classical and modern sociological theory, the study of social inequality, and the emergence of virtual communities through the Internet. In my free time I enjoy listenining to music, playing RPG videogames, and most of all, playing music with my friends.

Kevin Travers
When I first began school I had no clue what I wanted or was going to study, I knew I wasn't going to touch Sociology with a ten foot pole. Yet in the spring of 2011 I graduated with a B.S. in Sociology. I took Principles of Sociology with Dr. Constance in fall of 2008, and Sociology became a passion that I wanted to peruse. As a Master student I hope to broaden my knowledge of the sociological fields. My interests are Medical Sociology and the study of the Diabetic community. Once done with my Masters I hope to pursue my PhD. In my free time I am an avid comic book collector and reader, along with playing videogames and watching movies.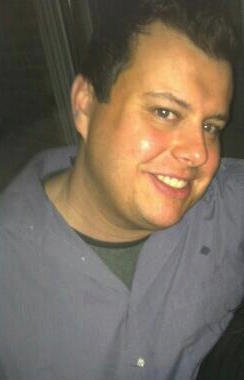 Greg Webb
After graduating from Radford University with a B.S. in Interdisciplinary Media Studies in 1999, I worked within the community college setting for nearly 10 years before switching gears and working in business and industry. My heart has always remained with the community college system, though. I still fondly recall my Sociology courses at a local community college immediately after high school. They were my first real glimpse into other cultures and ways of life and provided invaluable insight into the world. I hope to be able to sow the same seeds of academic excitement and adventure in my students. So, last year I made the decision to pursue a Masters in Sociology through SHSU, in order to pursue those career goals. It was the best decision I've ever made. I'm finding myself passionately involved in the study of sociology, particularly the areas of religion and sexuality/gender, and the point at which those topics intersect. My hope is to complete my Masters and Doctorate and teach Sociology on a community college level. On a personal note, among other things, I'm a pop culture fanatic, a singer, a writer, and a traveler.
Previous Graduate Student Works
Thesis
Billy Brocato – August 2012
"Undocumented Day Laborers in Southeast Texas Communities of Huntsville and Houston: An Exploratory Study"
Professional Papers
Denise Box – May 2013
"America in Transition: Reconstructing Marriage in the Twenty-First Century"
Usha Brandon – May 2013
"African Americans and Mental Illness: Factors that Influence Help-seeking Behaviors"
Stephanie Kolajack – May 2013
"The Influences of Religion on the Decision to Seek Divorce: A Look into the Catholic Faith"
Cassandra M. McKibben – May 2013
"Attitudes Toward Female Sexual Offenders: A Meta-Analysis"
C.S. Robinson – May 2013
"Participation in Religious Organizations and Community Involvement in Rural Texas"
Erica Wright – May 2013
"Knowledge, Beliefs and Perceptions About the HPV Vaccine Among SHSU College Women"
Alexandra Ferguson – December 2012
"The Media's Use of Rape Myths as Exemplified in the Duke Lacrosse Team Rape Scandal"
Heather Ferragut – December 2012
"Impact of Religion on Family: A Unitarian Universalist Perspective and Case Study of Oak Ridge Unitarian Universalist Church"
Jené Quinn – December 2012
"The Cocoa Commodity Chain and Its Impact on Developing Nations"
Alexis Anderson – August 2012
"Marital Rape in the United States: A Story of Progress and Digress"
Crystal Brown – August 2012
"Experiencing Diabetes in a Rural Environment: Diabetics in Huntsville, Texas"