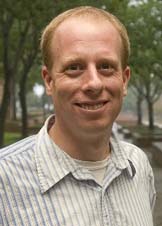 I grew up in a small town in upstate New York in the Catskill Mountains. My parents owned an inn and restaurant, where I spent my childhood and teen years working and meeting all kinds of people. While I did not realize it to later, growing in up in such setting fostered my interests in sociology, the environment, and food.
I went off to St. Lawrence University not really knowing what I wanted to do. After flailing through subjects I had no interest in, I happened to take some sociology and political science classes and was hooked. Their focus on contemporary society and the various issues and problems facing it, as well as the critical character of these disciplines strongly appealed to me.
After St. Lawrence I headed to graduate school at Michigan State University, where my interests in the environment, food and social change came together into a research program. Here, I also developed my love for college basketball, as the Spartans went to three final fours in my time at MSU.
After a brief stop at Utah State University, I came to Sam Houston State University. Today, my research focuses on food and agriculture, the environment, social movements, and political economy. In teaching, I use cooperative learning, and believe that students get the most out of class when they have the ability to actively participate.