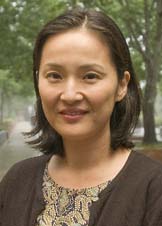 It was my senior college year trip to India and Nepal that exposed me to and made me seriously ponder such concepts as 'inequality' and 'stratification' for the first time. Desire to understand and learn more about 'inequality' and 'stratification' and development in general propelled me to pursue graduate education in International Development and Sociology. In many ways, I would say that 'doing sociology' is my way of working toward social justice.
In the course of my graduate student life, I also felt the urge to be involved in the applied development field. This led me to work with NGOs in Indonesia for a couple of years. I fell in love with Indonesian people and culture and thus, much of my research has been conducted in Indonesia. In my research, I am interested in making the voices of the marginalized heard, with the hope that this will lead to a better world for all.
My teaching and research interest include development and globalization, political economy, food and agriculture, and qualitative research methods.