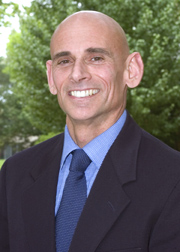 I am a Sam Houston State University Distinguished Professor, and a Texas State University System Professor, of Sociology. From 1996 to 2011 I served as Department Chair and from 2011 to 2013, I served as Scholar in Residence with the College of Humanities and Social Sciences. Before joining SHSU, I served as a Professor and Director of Graduate Studies in the Department of Rural Sociology at the University of Missouri-Columbia. I was appointed Distinguished Professor of Sociology in 2009 and Texas State University System Regents' Professor of Sociology in 2011.
For the past two decades, I have researched the implications of globalization on social relations and institutions. In particular, and employing the agro-food sector as an empirical area of concentration, I have investigated the impact that globalization has on the state, democracy and the emancipatory options of subordinate groups. This research has resulted in 19 books and more than 130 referred publications which have appeared in English and other major languages. My work has also been published in journals such as Sociological Quarterly, Rural Sociology, American Studies, Current Perspectives in Sociological Theory, Critical Sociology, Journal of Rural Studies, Agriculture and Human Values, International Journal of Sociology of Agriculture and Food, Sociologia Ruralis, and Research in Social Movements and Change.
I served as the President of the International Rural Sociological Association from 2004 to 2008. A graduate of the University of Kentucky, I also served on the faculty in European and Latin American Universities. I am the current Editor (2011-2013) of the journal Rural Sociology.