The SSP Program is very fortunate to have such tremendous core and affiliate faculty members. They are an important part of what makes our Program great, and we'd like to tell you a little more about them:
Core Faculty
---
Dr. James W. Crosby
Dr. James W. ("Jamey") Crosby is a native southeast-Texan, raised in Kountze, TX. After graduating from Kountze High School in 1997, he attended Abilene Christian University (ACU) in Abilene, TX, where he earned he earned a Bachelor of Science degree in Psychology (2001) and a Master of Science in School Psychology (2004). While working on his graduate degree at ACU, he developed a keen interest in rural psychological service delivery, completing his school psychology practica and an internship with the Taylor-Callahan Education Cooperative in rural West Texas.
Immediately following the completion of his M.S. degree at ACU, he began his doctoral work at Oklahoma State University (OSU; Stillwater, OK) in School Psychology. While at OSU, he worked in the research labs of Drs. Gary Duhon and Eric Mesmer on contemporary applications of behavioral and academic consultation in school settings, the lab of Dr. Judy Oehler on peer victimization, and in the OSU School Psychology Center for two years, providing psychological services to surrounding communities and schools. He completed his pre-doctoral internship with the Institute of Clinical Training and Research at the Devereux Foundation (Villanova, PA), specializing in the clinical treatment of trauma and disruptive behavior disorders in adolescent females.
Dr. Crosby earned his Ph.D. in the summer of 2008 and joined the faculty of the psychology department at Sam Houston State University (SHSU) that fall. At SHSU, Dr. Crosby teaches courses primarily within the school psychology program, including courses on behavioral interventions, academic consultation, counseling, and psychopathology. His research interests lie in two areas: psychosocial outcomes for victims of bullying and the psychology of religion and spirituality.
In his free time, Dr. Crosby enjoys spending time with his family, listening to music, practicing drumming, and reading about religious history. He is an avid jazz enthusiast.
Dr. Ramona M. Noland
Dr. Ramona M. Noland was raised in Paden City, WV and graduated from the town's public high school in 1987. She attended Wheeling Jesuit University in Wheeling, WV and graduated with her Bachelor of Arts degree in Psychology in 1991. She then moved to Knoxville, TN where she attended graduate school at The University of Tennessee, graduating with her Ph.D. in School Psychology in August, 1997.
Several years of professional work experience followed Dr. Noland's pre-doctoral internship at the Tennessee Internship Consortium in Professional Psychology, including work as a school psychologist for the Clermont County Educational Service Center in Batavia, OH, and Montrose County School District RE-1J in Montrose, CO. Dr. Noland began work as an Assistant Professor of Psychology at SHSU in the fall of 2003, and assumed the role of SSP Program Director following her tenure and promotion to Associate Professor in June, 2010.
Dr. Noland's current areas of research interest are centered broadly on the practice of school psychology and specifically focus on testing and assessment practice and pedagogical concerns. Dr. Noland has been a long-time instructor of the undergraduate Human Sexuality course, and as an extension of this experience has developed a broad interest in topics of investigation dealing with sexuality, sexual orientation, and gender identity.
In addition to professional roles and responsibilities, Dr. Noland enjoys personal pursuits that include spending time with her family, running, and reading for her monthly Book Club.
Adjunct Faculty
---
Dr. Tiffany Oliphant Jackson
Dr. Tiffany Oliphant Jackson attended public school in Huntsville, Texas. She graduated with a Bachelor of Arts degree in English with a minor in secondary education and history from Sam Houston State University. She received a Master of Arts degree in Counseling from Prairie View A&M University, and earned a Ph.D. in Educational Psychology from Texas A&M University.
The Huntsville native is employed with Conroe Independent School District as an Assistant Principal at Cryar Intermediate. Dr. Jackson has taught in Huntsville ISD and served as a teacher and counselor in Conroe ISD. While employed with Conroe ISD, she has earned Teacher of the Year as well as Humanitarian of the Year. Dr. Jackson truly understands the importance of education and makes every attempt to share her philosophy of education with others. She believes that an education provides the blueprint for a child's life.
Dr. Jackson's research topics of interest include the Factors that Influence Academic Achievement among African-American Students and Socioeconomically Disadvantaged Students, Effective Classroom Instruction, and the Importance of Relationship Building in the School Setting.
Dr. Jackson enjoys spending time with her husband and two beautiful children, as well as reading and shopping.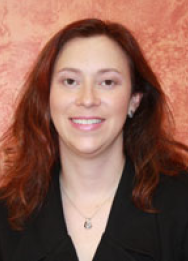 Ramona Noland, Ph.D., NCSP, LSSP
School Psychology Program Director
CHSS 385
(936)294-4310