Clinical Psychology is the psychological science that seeks to understand, assess, and treat psychological disorders and conditions. Our students' published research has examined test development, personality assessment, psychopathology, psychotherapy, gender and minority issues, and public policy. For a list of student publications and conference presentations, please click here.
Our close proximity to Houston allows access to the largest medical center in the world for practicum experience. Students have the opportunity to engage in the treatment of a wide variety of populations including individuals with severe chronic mental illness, individuals with a history of brain trauma, and individuals with substance use disorders. Practicum placements have included a variety of psychiatric hospitals, private psychological practices, community mental health facilities, neuropsychological assessment and rehabilitative services, and correctional settings.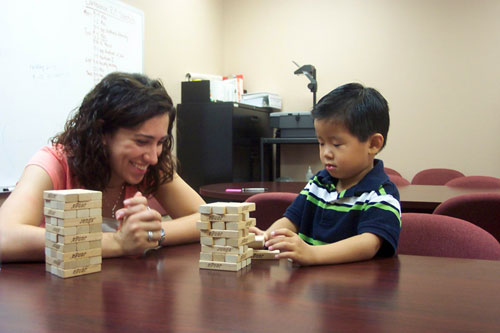 In addition, the program also operates its own Psychological Services Center where students work with a broad range of community clientele under the close supervision of psychologists licensed in the state of Texas. For a list of some of the practicum sites available to our students, please click here.