PAULA VÁSQUEZ | ILLUSTRATOR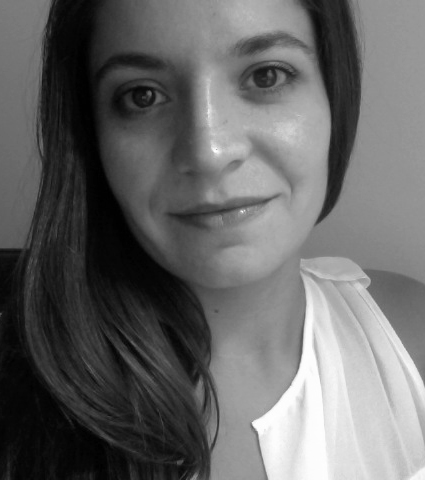 Paula was born in Santiago, Chile, and at an early age she showed great interest in pen and paper, which became a passion that goes up to now.
She graduated from Graphical Design at Pontificia Universidad Católica de Chile and went into design for several years.
In 2005, Paula lived for a year in Sydney, Australia, where she found the time and inspiration to create her first illustrated artwork; then, she decided that illustration was what she would do afterwards.
Back in Chile, she took many courses and workshops and finally she specialized by making a post-title course in Arts w/m in Illustration at Universidad Finis Terrae, where she had the opportunity to publish her first picture book.
In the last two years, she has worked with several Chilean graphic groups, thus materializing her most desired dream, to pursue illustration. She has already published more than a dozen books and among them stand out "Al este del sol, al oeste de la luna", "Mis aromas favoritos" and "Amor" y "De a dos".
By now, she is living in Barcelona where she is studying a diploma in illustration at EINA Escola de Disseny i Arts and is currently working on the development of her most craved project, the creation of her first picture book.
Paula Vásquez - Ilustradora
Paula nació en Santiago, Chile, y a una edad temprana mostró gran interés por la pluma y el papel. Este interés se convirtió en una pasión que todavía perdura. Paula se graduó en Diseño Gráfico en la Pontificia Universidad Católica de Chile y trabajó en el área de diseño por varios años.
En 2005, Paula vivió un año en Sidney, Australia, donde encontró el tiempo y la inspiración para crear su primera obra artística ilustrada. En ese momento, decidió que la ilustración era el campo al cual se quería dedicar.
De regreso en Chile, Paula tomó varios cursos y talleres y finalmente se especializó haciendo un curso de posgrado en Artes con enfoque en Ilustración en la Universidad Finis Terrae, donde tuvo la oportunidad de publicar su primer libro ilustrado.
En los dos últimos años, Paula ha trabajado con varios grupos gráficos chilenos, materializando, por lo tanto, su sueño más deseado: ser ilustradora. Paula ya ha publicado más de una docena de libros, entre los cuales sobresalen Al este del sol, al oeste de la luna; Mis aromas favoritos; Amor; y De a dos.
Actualmente, Paula reside en Barcelona, donde estudia una diplomatura en Ilustración en EINA, Escola de Disseny i Arts, y trabaja en su más ansiado proyecto: su primer libro ilustrado para niños.