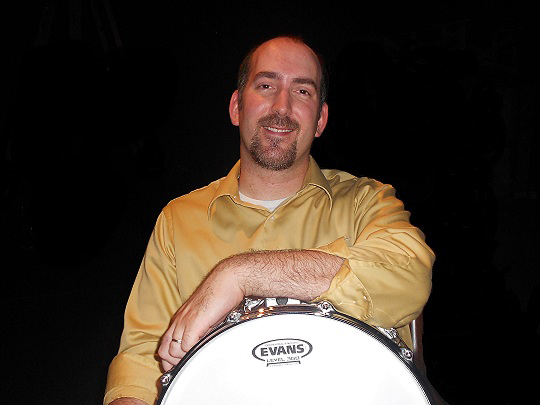 Adjunct Instructor, Percussion
Contact Information
mdh054@shsu.edu
(936) 294-1368
School of Music 214
Percussion Studio
Division
Percussion
Matthew Holm has presented many clinics and master classes throughout the United States as both a performer and educator. Holm is currently the adjunct percussion instructor at Sam Houston State University, where he directs the Bearkat Drumline and University Percussion Ensemble in addition to teaching applied lessons and the percussion methods courses. Matthew has performed with the Phoenix Symphony, Minnesota Orchestra, Duluth-Superior Symphony, and the Orchestra of the Americas. As a concert marimbist, he competed in the 2007 Belgium Universal Marimba Competition and recorded a CD entitled Velocities, containing a collection of contemporary marimba pieces and released on the POJ Productions label. Holm is also a strong advocate of new music and has performed with the Janus Percussion Duo, Penumbra Percussion Duo, Crossing 32nd Street, and the Arizona Contemporary New Music Ensemble (ACME).
From 2009-2013, Matthew served as the assistant band director and percussion specialist at Wylie East HS. From 2006-2009, Holm served as a faculty associate at Arizona State University where he was a director/arranger for the ASU Sun Devil Marching Band percussion section. As a member of the Cavaliers Drum and Bugle Corps, Matthew contributed to three world championships from 2000-2002. He has also worked with groups such as Rosemount High School (MN), Eastview High School (MN), Gilbert High School (AZ), and the Independent World Momentum Percussion Theater.
Matthew has served as both Vice President and President of the Arizona Percussive Arts Society and is currently a doctoral candidate at Arizona State University. He received his MM from Arizona State, and his BM and BME from the University of Minnesota in Minneapolis. Holm endorses Innovative Percussion sticks and Mallets, Mapex drums, and Majestic concert percussion instruments, including the new 5.0 octave professional series marimba.