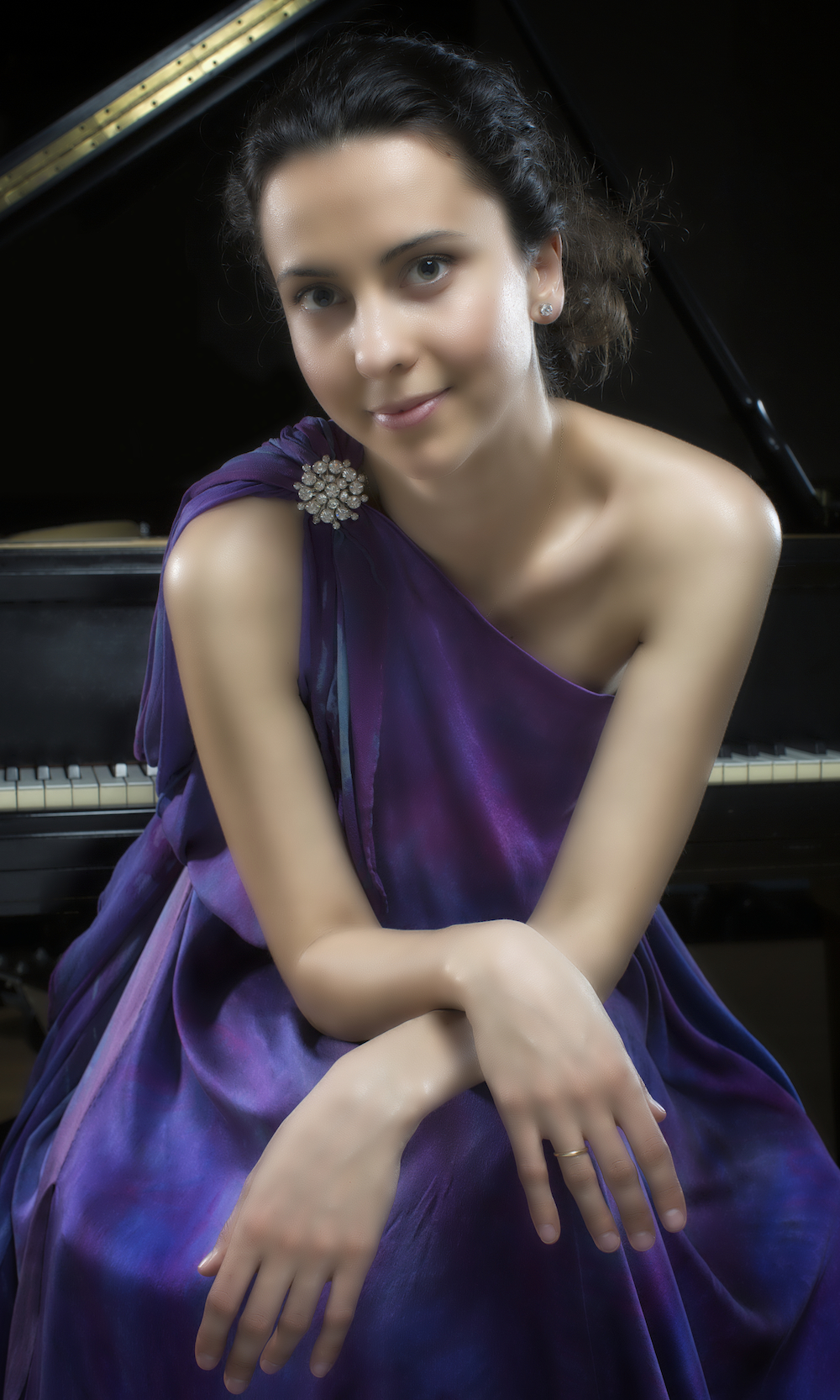 Adjunct Instructor, Piano
Contact Information
axp070@shsu.edu
School of Music

Division
Piano
Bulgarian pianist Anna Petrova has been praised for her "hallmark performances" of "excellent technical mastery and powerful control of timbre." – Levante, Spain. Prizewinner of numerous international competitions, including the José Roca (Valencia), Val Tidone (Italy) and Maria Yudina (St. Petersburg), Anna was a semifinalist at the prestigious Queen Elizabeth International Piano Competition in Belgium, 2010, where she performed as soloist with the Royal Chamber Orchestra of Wallonia under Paul Goodwin.
At her North-American orchestral debut with conductor Philippe Entremont, which was shortly followed by a second invitation, Anna was praised for her "ultra-smooth playing style"- New York Fine Arts Examiner. Other conductors she has played with include Bruno Aprea, JoAnn Falletta, Ramón Tébar, and Francisco Valero – Terribas.
Anna performs extensively as a chamber musician. Future chamber music engagements include residencies at Málaga Clásica Festival in Spain, Virginia Arts Festival in Virginia; Mozartfest in Würzburg, Germany, where she will work with distinguished artist Jörg Widmann; and Music@Menlo Festival in California, with members of New York's Chamber Music Society of Lincoln Center. Her recording of Stravinsky's Les Noces with members of the Virginia Symphony Orchestra and Choir under conductor JoAnn Falletta will be released on Naxos in 2015. Future recordings include works of composer Carl Vollrath with clarinetist Richard Stoltzman.
Highlights of recent seasons include performances of Mozart Piano Concerto K. 415 with the Monterey Symphony Orchestra of California under Max Bragado – Darman, the Grieg Piano Concerto with the Virginia Beach Symphony Orchestra under David Kunkel, Bach Keyboard Concerti with Valencia Eutherpe Camerata, Chopin Concerto in E minor with Symphony of the Kootenays in Canada under Bruce Dunn, and Mozart Piano Concerto K. 271 with the Manhattan Chamber Sinfonia under Philippe Entremont. She has given solo recitals in halls such as Amsterdam's Concertgebouw, Brussels' Conservatoire Royal, Carnegie's Weil Recital Hall, Chicago's Preston Bradley Hall, Slovak Philharmonic Concert Hall in Bratislava, Vienna's Bösendorfer Hall, Teatro Cervantes in Málaga, Auditorio Ciudad de Leon and Palau de la Musica in Valencia.
Anna is the recipient of the Bulgarian Ministry of Culture Award for Outstanding Artistic Achievements. She is currently completing her Doctoral Studies as a full scholarship student at New York's Manhattan School of Music, where her main teachers have been Horacio Gutiérrez and André-Michel Schub, and where she has been a graduate teaching assistant since 2011. She has also been a chamber music student of violinist Sylvia Rosenberg. Anna holds a Bachelor of Music and a Master of Music from MSM, and she now divides her time between New York and Houston, Texas, where she has recently joined the piano faculty at Sam Houston State University as an adjunct instructor, a position which she combines with a very active career as a recitalist, concert soloist and chamber musician. Her performances have been broadcast on National Public Radio, New York's WQXR, Chicago's WFMT, and Bulgarian National Radio and Television.
She is managed by Diamond Artists (www.diamond-artists.com) in Europe, and by Norman Vega Artists (www.normanvega.com) in North America.