Alumni
Homecoming Game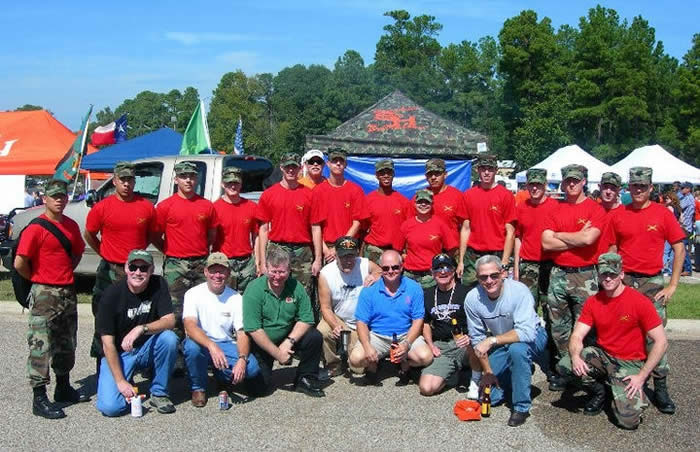 Traditions abound in universities the world over, from rival games, to superstitions, to fight songs. Standing among one of the most time honored traditions is that of homecoming, an opportunity for Alumni, family, and friends to once again revisit the towns and the schools from which they graduated. Current Cadets are not the only soldiers to make an appearance. Several ROTC graduates and veterans come to partake in the festivities and offer their support while they root for the Orange and White.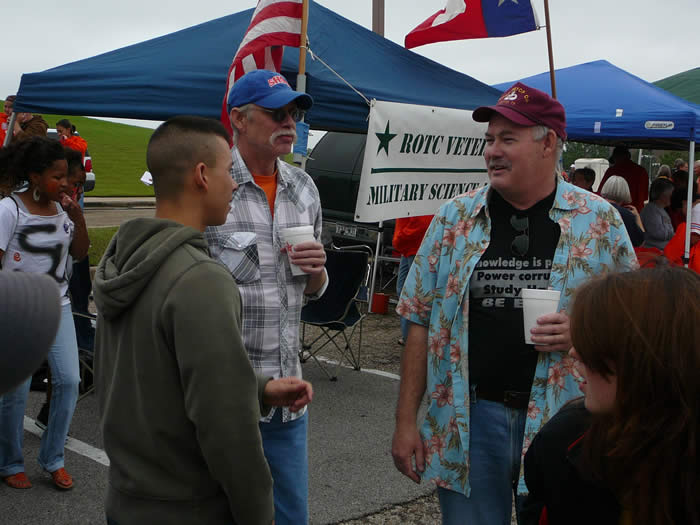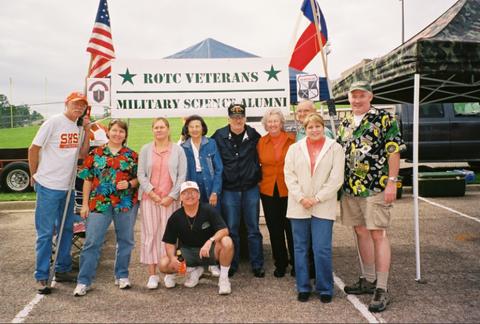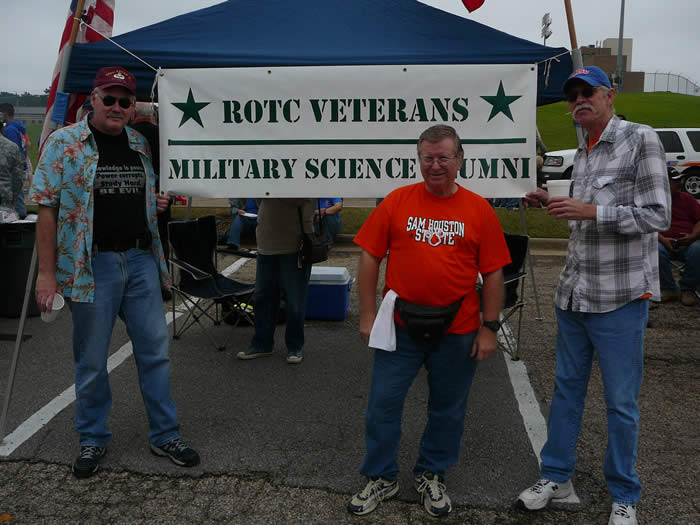 Keep in Touch
We are continually updating our list of Bearkat Battalion alumni. If you are interested in receiving updates, please email armyrotc@shsu.edu with your name, rank, graduation date, phone number, email address, and any stories or pictures you would like to share with us. We also welcome anyone interested in serving as a guest speaker to the Cadets.
Donations
If you are interested in making a donation to the ROTC program, please contact the University Advancement department at (936) 294-3625. You may also visit their website at www.shsu.edu/academics/military-science/ Any support you can give to the Bearkat Cadets is greatly appreciated!
Veterans Success at Sam (VSS)
The vision and goal of Veterans Success at Sam (VSS) is to serve the men and women who have honorably served our country and assist them with their transition into university life here at Sam Houston State University, a GI Jobs "Military Friendly School". Visit their website at www.shsu.edu/~reg_www/VRC/index.html.
SHSU Alumni Association
The Sam Houston State University Alumni Association is committed to supporting the heritage and future of our institution by serving the interests of alumni, current students, and friends of the university. Visit their website at www.shsu.edu/dept/office-of-alumni-relations/index.html