Art Students Learn New Skills And Help Each Other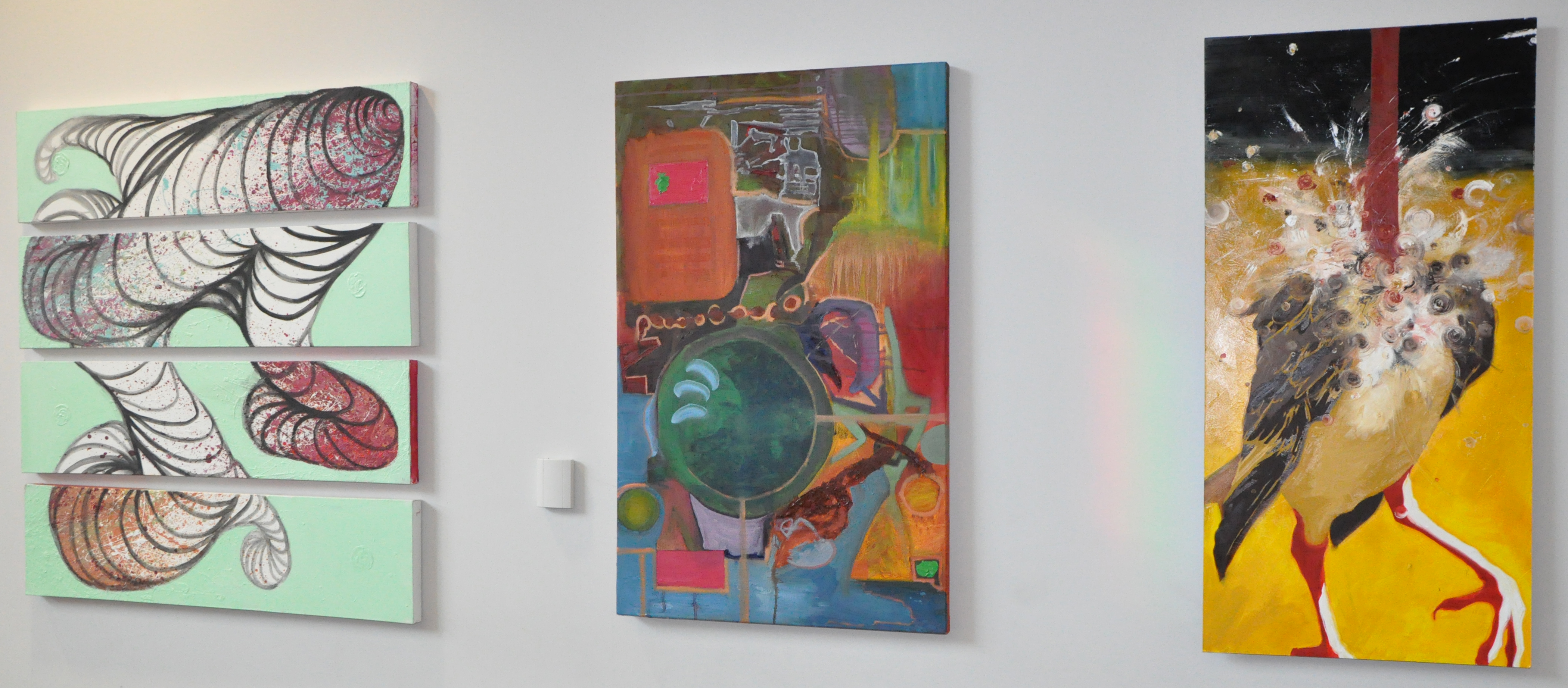 Associate Professor Michael Henderson likes to multi-task with his classes. He's not trying to get things done faster, he wants his students to learn from each other.
When he was told about the opportunity to place student artwork in the James & Nancy Gaertner Performing Arts Center lobby, Henderson knew that a variety of his students could benefit.
"I was very happy to hear about the opportunity to show artwork in the Gaertner Performing Arts Center," said Henderson. "It provided an opportunity for students to exhibit their work and to learn about public presentation of art."
The paintings, which hang in the lobby on the wall near Einstein's bagels, are representative of the first project of the semester in Advanced Painting.
"The assignment was to create a painting with an emphasis on the quality of the painted surface," said Henderson. "I instructed them to express an idea or feeling through the application of the paint on a surface and encouraged to experiment and explore the potential of the paint while being aware of form and composition."
As part of this assignment, the class visited the Museum of Fine Arts Houston and studied works in the Abstract Expressionist Gallery of paintings by artists from the mid-twentieth century.
The student work is done by (above, right; left to right) Krissty Batres, Ziad Bitar and Theresa Hamel.
The paintings were hung by students in Henderson's Museum and Gallery Practices class. The Museum and Gallery Practices class is visiting museums and galleries and curated exhibitions on campus. They are learning about exhibition design and the technical aspects of installing artworks.
The James & Nancy Gaertner Performing Arts Center is also home to numerous other examples of public art by commissioned artists.
To learn more about either of these classes, contact:
Michael Henderson at
Department of Art
936-294-1318
http://www.michaelhendersonstudio.com