News Archive March 2009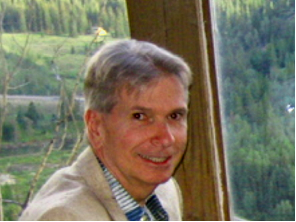 The Department of English presents a guest lecture:
D. Gary Miller
University of Florida
"Why whiten but not *blue-en?
The History of English –en"
Austin Hall, March 16, 2009, 3:00-4:00 p.m.
Professor Miller is an internationally prominent historical linguist, specializing in Indo-European studies. He is also one of the editors of the prestigious journal, Language. He has taught at the University of Florida and the University of Illinois (Urbana-Champaign). His Ph.D. is from Harvard University. Miller has authored numerous articles on historical linguistics, as well as the following monographs:
Latin Suffixal Derivatives in English and Their Indo-European Ancestry. Oxford UP. 2006.
Nonfinite Structrues in Theory and Change. Oxford UP. 2002.
Ancient Scripts and Phonological Knowledge. John Benjamins. 1994.