Shuangyue (Shaun) Zhang
Associate Professor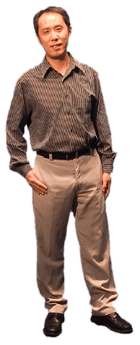 Shaun Zhang was born and grew up in China. After receiving a B.A. and an M.A. in English, he moved to the United States to study communication in 1999. He joined the Communication Studies faculty in August 2005 after he obtained his Ph.D. from Ohio State University.
Shaun's research interests are in the area of interpersonal communication, intercultural communication, and health communication. His articles have appeared in journals such as Communication Monographs, Journal of Cross-Cultural Psychology, Personal Relationships, Communication Research, and Western Journal of Communication. He serves on the editorial boards of Journal of Applied Communication Research, Journal of Social and Personal Relationships, and Southern Commuincation Journal.