Terry M. Thibodeaux
Chair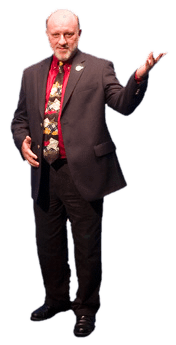 Terry is Professor of Communication Studies in the College of Humanities and Social Sciences at SHSU. With almost 30 years on faculty at Sam Houston, he has worn many hats. He previously was program coordinator for Speech Communication before he became an associate dean in the former College of Arts and Sciences, then served as interim Dean from 2004 to 2006 in the newly-formed College of Humanities and Social Sciences in the first two years of existence of the college. He then served two more years as an Associate Dean in the college before returning to the faculty, while also serving in the Student Advising and Mentoring Center as an academic advisor for seven years, until recently taking over as department chair in Communication Studies.
He earned his B. A. in Speech Education and M. Ed. in Administration and Supervision from McNeese State University, and graduated with his Ph. D. in Communication from the University of Southern Mississippi (USM) in 1986. Prior to arriving at SHSU, Terry taught at both McNeese State and USM. He also spent seven years teaching speech, English, and other subjects in Louisiana high schools.
Terry's teaching and research have revolved around instructional communication, interpersonal communication, intercultural communication, and small group communication. For more than 20 years he has been studying and writing about his native Cajun culture with a focus toward preserving and illustrating its uniqueness and beauty.
Terry and his wife Paula have a son, Mark, who is also a graduate of SHSU in Graphic Design and works in NYC. Mark and his wife Nicole an SHSU Criminal Justice grad, live in Brooklyn, with Papa Thibodeaux's only granddaughter, Adalyn.
Terry is an avid golfer, enjoys playing and watching basketball, reading, birding, travel, and cooking Cajun food.