Advisory Board
Mission
The mission of the Advisory Board is to build a strong foundation of mutual support and communication between the university and the local community.
The Advisory Board will assist the Center for Community Engagement with the following goals:
Promote the vision of SHSU as an "engaged" campus
Cultivate and maintain strong, mutually beneficial partnerships with community organizations
Identify resources for the support of the Center's community outreach initiatives
---
Nelson Amaya
President, Walker County Unidos
---
Shannon Brown
Chief Executive Office, Huntsville Memorial Hospital
---
Dorris Collins
President, Small Business Alliance Downtown
Owner, Fabric Carousel
---
Sonny Cruse
Deputy Superintendent, Huntsville ISD
---
Jennifer Davis
Vice President and Marketing Officer, First National Bank
---
Linda Dodson
City Librarian
---
Scott Dornbush
Ministerial Alliance
Pastor, 1st United Methodist Church
In the past, Scott Dornbush, has served as the Chair of the Walker County Senior Citizens Center Board, served on the SAAFE House Board, past member of the Huntsville Stinger Wrestling Board, past member of the Huntsville Main Street Committee, currently Board Chair of Creekside Methodist Retirement Community Board, and a member of Huntsville Rotary.
He has lived in Walker County for 7 years.
Scott Dornbush has been an ordained United Methodist Pastor for 26 years.
---
John Escobedo
President, Huntsville's League of United Latin American Citizens (LULAC)
---
Morris Johnson
Retired Principal, Sam Houston Elementary School
---
Rosa Martinez
Principal, Gibbs Pre-Kindergarten Center
---
Clint McRae
Sheriff, Walker County
---
Jolene Miller
Executive Director, SAAFE House
---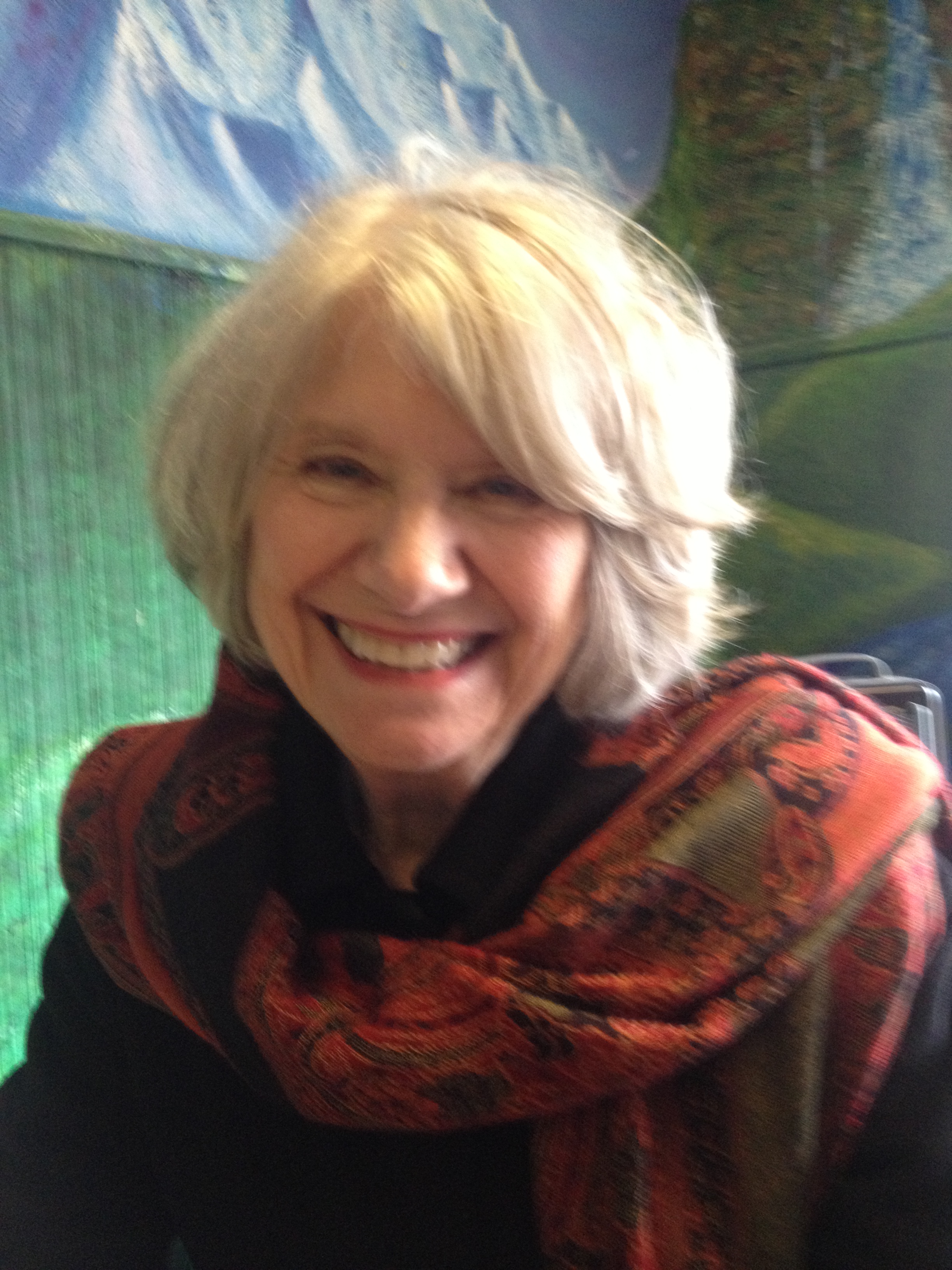 Linda Terry Pease
Executive Director, Wynne Home
Linda Pease is the Cultural Services Coordinator for the City of Huntsville. A graduate of Southern Methodist University with a Bachelor of Arts degree, Linda began her work with the City in 1975.
Linda is advisor to the Huntsville Arts Commission and has managed programming for the City's library, for the City's award-winning recreation program, for downtown revitalization, and, most recently, for the rehabilitation and on-going operation of a community arts center in an adapted historic mansion which includes an art gallery for rotating exhibits.
In the broader community, she has served on several University committees, the COME Organization Board and is active in her church. Linda has received awards including Manager of the Year in the City, Award for Outstanding Contribution to Community Arts in Texas by the Texas Alliance for Education and the Arts, and Outstanding Service to Children Award. She has written and administered grants to support the Wynne Home Arts Center, downtown revitalization, and the City recreation program.
She is married to Dr. Ralph Pease, SHSU Professor of English (retired) and they have two sons and two grandchildren.
---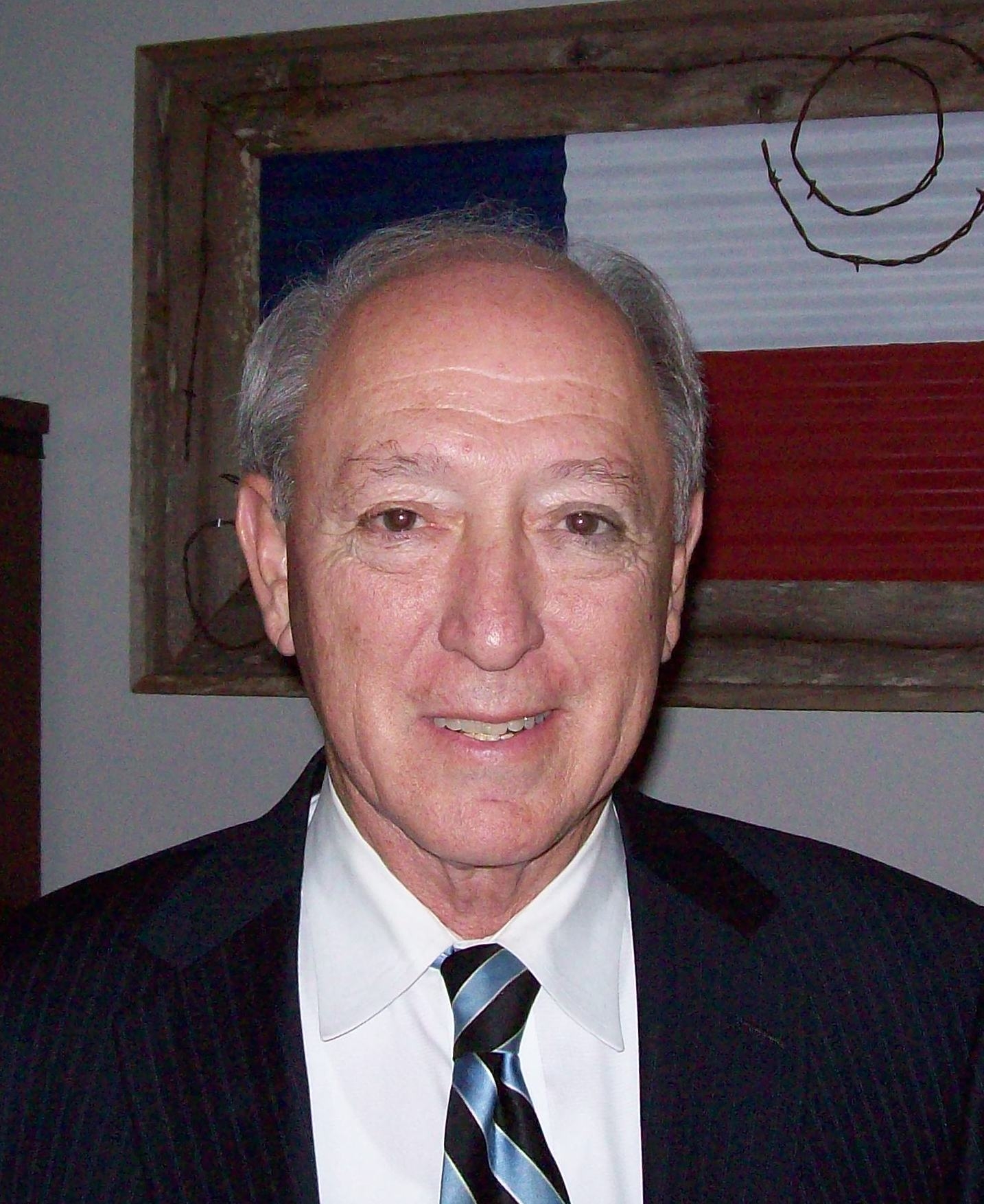 Danny Pierce
Judge, Walker County
Judge Danny Pierce has been married to Cindy Bilnoski of New Waverly for 34 years, father of five girls and two boys, and grandfather of seven. He is Co-owner / operator of Heartfield Florist since 1966 and Walker County Judge since 2003. Pierce is a member of the Mid-South Synergy Board of Directors, past member of the Mid-South Synergy Nominating Committee, Mid-South Services Board Member, member of the SHSU President's Circle since 2004, past member of the American Bank Board of Directors, past president and Silver Spur Member of the Walker County Fair Association, a past Board Member and past President of the Walker County Special Utility District, Trinity River Improvement Board Member, past member of the Ag Advisory Board - Huntsville High School, a Walker County Representative and past Director of the Huntsville / Walker County Chamber of Commerce, Huntsville Rotary Club Member, a member of the Investiture Committee for the incoming SHSU President, Board Member for the Roxie Douglas Scholarship and Education Board, and a member of the First Christian Church.
---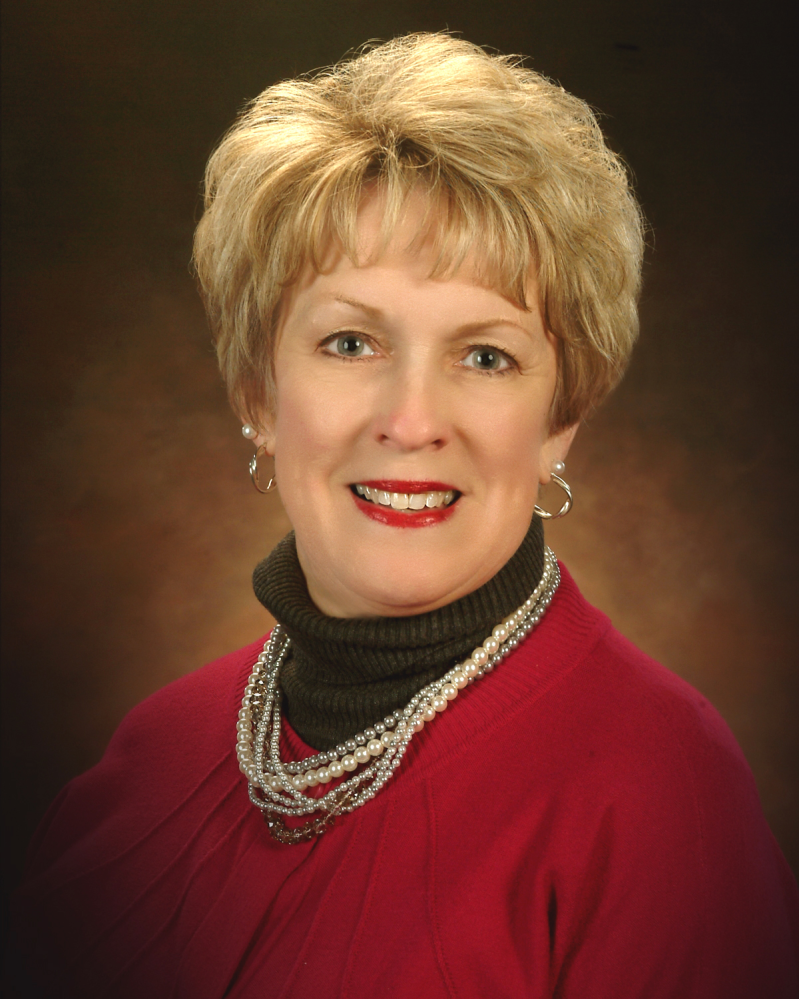 Carol Grisham Smith
President, Chamber of Commerce
Carol Grisham Smith joined the Chamber staff in January, 2008, as Manager of Membership and Community Development, and was moved to President on December 17, 2009. Carol has completed the three year program "Fundamentals of Chamber Management" through the Center for Chamber of Commerce Excellence. She has also served as an Ex-Officio Chamber Board member for several years and was active with the Chamber while working in education, receiving the Chamber of Commerce Education Service Award in 2000. Carol holds two degrees from Sam Houston State University including a Masters of Education as well as Administrator Certification. She is a graduate of Class 12 Huntsville Leadership Institute and served on the HLI Board for several years, is a Rotary Paul Harris Fellow '96, and Outstanding Alumni of Home Economics at SHSU and has served as Board Chair for the Huntsville Education Foundation. Carol served as an HISD administrator for 16 years and later as an Adjunct Instructor at SHSU. She is a 5 generation native of Huntsville and her top priority is serving this community and members of the chamber. Carol is a Past President of the Walker County Fair and has been active in many state-wide associations including State President of the Career and Technology Administrators of Texas, where she was named "Administrator of the Year" by two different state associations. Carol has a strong passion for the Huntsville and Walker County community and is proud to have been named First Runner-Up to the Citizen of the Year award.
---
Dave Smith
Executive Director, Good Shepherd Missions
---
Michelle McKenzie Spencer
Executive Director, Boys and Girls Club
Michelle (McKenzie) Spencer, a proud graduate of SHSU, moved back to Huntsville in 2005 to become Executive Director of the Boys & Girls Club of Walker County (BGCWC), in which role she remains today. Since moving to Huntsville with her three children, Michelle has become a vital and involved part of this community. Michelle's children have been educated in the Huntsville schools and, through her children, Michelle has been an enthusiastic supporter of area sports.
Michelle loves children and has committed her life to making sure that they are cared for, educated, and given opportunities to thrive. As Executive Director of BGCWC, Michelle operates a growing youth development program in Walker County for children 5-14, serving more than 200 children each school day and another 120 children in the summer camp. With support from both the City of Huntsville and Walker County funding as well as private donors, BGCWC is committed to keeping program fees low in support of those families who need child services the most.
As part of her commitment to growing BGCWC, Michelle was instrumental in receiving funding through FEMA to create a tornado shelter in Huntsville's east side. This storm shelter will double as the gymnasium for a new, state-of-the art neighborhood center for Walker County children.
Beyond the activities offered to its members, BGCWC offers court-ordered community service opportunities to area middle and high school students, serving up to 50 youth each year for the past seven years. BGCWC also offers opportunities to SHSU students to meet the community service requirements of courses, fraternity/sorority, and scholarship, serving more than 200 college students in each of the past nine years.
Her efforts on behalf of children extend to their families and their community resources. For many years, Michelle has involved BGCWC in disbursing Christmas gifts from the Toys for Tots program and Salvation Army to Walker County families in need and has coordinated a program to provide Thanksgiving baskets of food to families in need.
In 2012 Michelle created a relationship with Houston Area Food Bank to coordinate disbursement of weekly bags of food to area students in need. In 2013 Michelle expanded this relationship by coordinating a successful monthly produce give-away program to area residents and housing family support services in BGCWC offices to provide to the community information and assistance for federal and state aid programs, such as Medicaid and Food Stamps. Michelle's efforts were recognized by Hunger Free Texans as a Health & Hunger Champion.
Michelle has been involved with the Huntsville-Walker County Chamber of Commerce over the years in many capacities. She became an early champion for and sponsor of the Choices Program, an educational program for 8th graders teaching them the long-term impact of the choices that they make; she has also been a recognized presenter for the Choices curriculum. For the past three years, Michelle has been a member of the Chamber's Board of Directors, also serving on the executive board as Vice Chair of Community Affairs. She has also served on the Selection Committee for the Chamber's Scholarship program. Michelle was a member of the Chamber's Huntsville Leadership Institute (HLI) graduate of class 26, and currently serves on the HLI Alumni Association Board of Directors as Treasurer.
In addition to the many programs she initiates within BGCWC, Michelle is active in many activities to support the larger Walker County community, its children and their families:
She has been responsible for planning and coordinating the Kid's Corner at Fair on the Square for the past seven years. In 2013 & 2014 she also coordinated the live performances on the main stage at the Fair.
She has participated with BGCWC member children in Scare on the Square, Winter in Park, and Main St.'s Spring Cleaning Day.
She was coordinator of the kid's area for the 175th Birthday of the City of Huntsville Demi-Semi-Sept-Centennial.
Michelle participated in the 2014 Walker County Community Plan Committee specifically related to Juvenile Services
She is an active member of the Academic Community Engagement (ACE) Committee of SHSU.
Michelle is a donor to the annual school supply initiative of Community Praise Ministries
Planning Committee, annual MLK Day Celebration for the past seven years.
Named 2014 Texas Alliance of Boys & Girls Clubs Super Advocate for Outstanding Legislative Advocacy for Texas Boys & Girls Clubs.
Michelle was a 2014 Citizen of the Year finalist.
2015 NAACP Citizen of the Year.
Michelle is also a member of the Huntsville Rotary.
In addition to her faith and her family, Michelle Spencer has made the children and families of Walker County her firm commitment. She walks her talk. Her creativity, her energy, and her influence is felt throughout the community. Our community is better place because Michelle fulfills her life's purpose here.
---

Consuelo Stone
Adult Education Post Secondary Coordinator, Region 6 Education Service Center
Consuelo Stone coordinates post-secondary services for the Adult Education Department at the Education Service Center Region 6, ESC 6. This position was created through a partnership between the College of Health Sciences at SHSU and ESC 6. In this role, she coordinates partnerships between high schools and postsecondary institutions to encourage students to enter the medical field and pursue a career in healthcare. Stone has been with ESC 6 since 2006 and as a prolific scholar, she has served in several capacities both at SHSU and at ESC6. Her most recent role was project director for the 21st Century afterschool program in Walker County, adult education coordinator and bilingual/ESL specialist. Consuelo is also a member of the Sam Houston State University Advisory Board for Food Consumer Science and Nutrition, and the Advisory Board for the Center for Community Engagement.
As a founding member of the Julian Cho Technical High School in Belize. Her primary focus in education includes adult education programs, bilingual/ESL programs, and a pioneer in repeatedly building successful educational programs from the ground up.
As an international Fulbright Scholar, Consuelo will forever be a member of an elite group of individuals granted study and research while being funded by the Fulbright Program. Consuelo was given the opportunity to study in Iowa and Illinois before moving to Texas in 2002.
While striving to achieve lifelong dreams has been only one of many strong suits, Consuelo's inner drive and determination to achieve lofty goals are impressive. Not only is she qualified to be a district administrator at any level, she is also qualified to teach special education, bilingual, generalist, driver education, and agriculture science. She holds valid teaching certificates in Texas, Illinois, and Belize.
While Consuelo Stone's academic qualifications are impressive, she considers her track record to be the crux of her life goals. Consuelo's accomplishments include implementing a district-wide bilingual program after conducting a needs assessment for English Language Learners. But not only is she renowned within the district level, her college accomplishments including receiving the Outstanding Research Award while completing her Administration and Supervision Master's in 2006 (given to only one graduate student each semester at Sam Houston State University). Consuelo has also been recognized for community engagement and work with women in rural Mayan village in Southern Belize.
Even though her accomplishments are many, Consuelo is known for her genuine love of educating others. Whether as a teacher, coordinator, director, specialist, or administrator. Consuelo is a passionate educator whose inner drive focuses on leveraging community resources through partnerships. Her selfless, tireless dedication to others is incredulous. While very few could ever hope to match her track record, her legacy in education cannot be denied.
---
Michael Upshaw
Deputy Director, Texas Department of Criminal Justice
---
Tom Waddill
Managing Editor, Huntsville Item
---
Karin Williams
Past President, Huntsville School Board
Physician
---
Mac Woodward
Mayor, City of Huntsville
Director, Sam Houston Museum
---