National Association of Black Accountants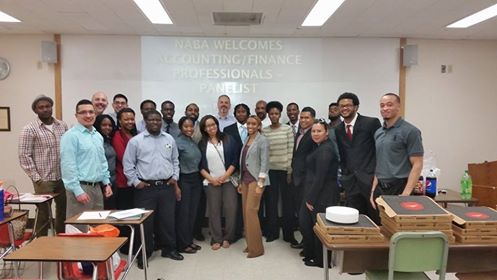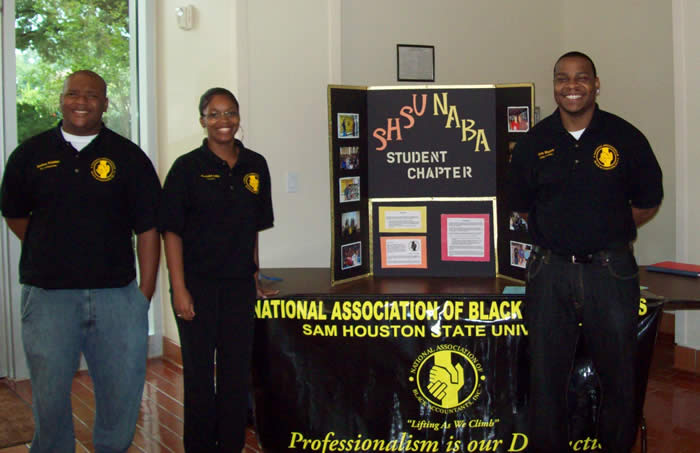 Since 1969, the National Association of Black Accountants, Inc. has been the leader in expanding the influence of minority professionals in the fields of accounting and finance. The goals of the Association include but are not limited to, the following:
To promote and develop the professional skills of our members;
To encourage and assist minority students in entering the accounting profession;
To provide opportunities for members to fulfill their civic responsibility;
To ensure long-term financial stability and provide adequate resources to implement chapter, regional, and national programs;
To represent the interests of current and prospective minority accounting professionals.
The Sam Houston State University Chapter seeks to address the professional needs of members and build leaders who shape the future of all areas of business with a commitment to inspire the same in successors. The Chapter holds regular meetings throughout the Fall and Spring semesters. These meetings include technical and professional presentations by business professionals from numerous firms and organizations. In addition to the insights obtained from the presentations, members have the opportunity to make contacts with professionals in the business community. The Association also helps its members through community service opportunities and regional student conferences.
For more information, interested students should contact Faculty Advisor, Dr. Shani Robinson at shani.robinson@shsu.edu or Organization President, Kenyon Vallier at shsunaba1969@gmail.com
For membership information click here