The College of Business Administration at Sam Houston State University invites officers at the Army Command and General Staff College (CGSC) to consider our online graduate programs. Our comprehensive, AACSB International® accredited MBA and MS in Project Management programs serve traditional and non-traditional students and are both available fully online.

AACSB provides internationally recognized, specialized accreditation for business and accounting programs at the bachelor's, master's, and doctoral level. AACSB Accreditation is known, worldwide, as the longest standing, most recognized form of specialized/professional accreditation at institution and its business programs can earn. Learn more at the AACSB's accreditation page.
Additionally, to provide even greater flexibility for individuals with demanding schedules, students accepted into either the Master of Business Administration (MBA) or MS in Project Management (MSPM) program may elect to take all or any portion of the program online, or with face-to-face courses at The Woodlands Center, Texas (most courses at TWC are offered in the evenings), or with face-to-face courses at our main campus in Huntsville, Texas, recognized by G.I. Jobs as a 2013 Military Friendly School®.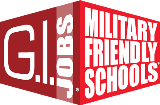 Most working students who are accepted into one of our graduate programs with a baccalaureate degree in business complete the program in two to three years. Students with a non-business baccalaureate degree or a degree from an institution located outside the United States may be required to take stem (preparatory) courses for our MBA program. All stem courses are available online; however, some stem courses are available only in certain semesters.
Upon successful completion of the Common Core Curriculum of the Command and General Staff College (CCC), students enrolled in either our MBA or MS in Project Management programs will be awarded nine hours of graduate credit toward their respective degree.
All students are encouraged to communicate with the Associate Director of Graduate Studies for advisement or for specific questions. Please contact busgrad@shsu.edu or 936-294-1239 for an appointment.
---
Admission Requirements
What are the requirements for admission?
The applicant must:
Complete the Graduate Admissions Application (submitted online through ApplyTexas)
Submit official transcript from the baccalaureate degree granting institution
Provide evidence of current enrollment in the ILE Common Core

Email a current resume or Army Officer Record Brief (ORB)

Applicants to the MSPM program must also submit a personal essay of 500 words or less.
Where do I submit application materials?
Office of Graduate Admissions
Sam Houston State University
Box 2478
Huntsville, TX 77341-2478
Phone: 936.294.1971
E-mail: graduate@shsu.edu
Is the GMAT required?
The GMAT is NOT required if you have been accepted into the program under the requirements outlined between Sam Houston State University and the Department of Distance Learning, Army Command and General Staff College.
What if I do not have an undergraduate degree in business?
A student with a non-business baccalaureate degree or a degree from an institution located outside the United States will be required to complete certain stem (preparatory) courses. View the program you're interested in pursuing for more information. Strategies for completion of the stem courses in a distance format exist; however, not all courses are available online every semester.
Financial Information
What is the cost of the program?
A tuition and fee schedule is available from the Bursars' Office website.
Are there additional costs?
Tuition and fees vary by location and/or delivery mode. For instance, courses taken at The Woodlands Center incur a fee of $50 per credit hour. Similarly, online courses incur an additional charge of $101 per credit hour. These additional fees are offset by the convenience of taking courses online or nearer to work or home. In addition, if a student enrolls in only online courses, several other University fees are waived.
Is financial aid available to students admitted to the online MBA?
Yes. Please contact the Financial Aid Office for more information.
Are scholarships available?
Graduate students are eligible for scholarships but they are very limited. Students can apply for scholarships using ScholarX
Rick Thaler, Associate Director, Graduate Studies and Distance Learning
Deana Marek, Administrative Assistant for Graduate Studies
Tel: (936) 294-1239
Fax: (936) 294-3612
E -mail: busgrad@shsu.edu
Mailing Address: P. O. Box 2056, Huntsville, TX 77341-2056
Helpful Links