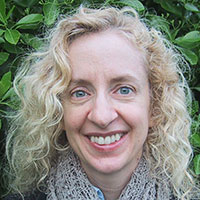 Assistant Professor
Developmental Biology
Ph.D.
Office: LDB134
Phone: 936-294-1537
Fax: 936-294-3940
Website: http://www.shsu.edu/~jms120
Email: jms120@shsu.edu
Research Interests
My lab studies the role of phosphorylation in the regulation of the Wnt cell-cell signaling pathway. The Wnt pathway is a key regulator of development and disease. In fact, colon cancer, which is the second leading cause of cancer deaths in the United States, appears to depend on Wnt pathway deregulation. Our studies focus on the B56 regulatory subunits of protein phosphatase 2A, a serine/threonine phosphatase. The B56 gene family has members that inhibit, and others that are required for, Wnt signaling. We use Xenopus laevis as a model system to characterize the distinct roles of B56 subunits in Wnt signaling.
Selected Publications
Teran, E., Branscomb, A. D., and Seeling, J. M. (2009) Dpr acts as a molecular switch, inhibiting Wnt signaling when unphosphorylated, but promoting Wnt signaling when phosphorylated by casein kinase Idelta/epsilon. PLoS ONE 4(5):e5522.
Baek, S., and Seeling, J. M. (2007) Identification of a novel conserved mixed-isoform B56 regulatory subunit and spatiotemporal regulation of protein phosphatase 2A during Xenopus laevis development. BioMed Central Developmental Biology 7:139.
Gao, Z.-H., Seeling, J. M., Hill, V., Yochum, A. and Virshup, D. M. (2002) Casein kinase I phosphorylates and destabilizes the beta-catenin degradation complex. Proc. Natl. Acad. Sci. USA 99: 1182-1187.
Li, X., Yost, H. J., Virshup, D. M., and Seeling, J. M. (2001) Protein phosphatase 2A and its B56 regulatory subunit inhibit Wnt signaling in Xenopus. EMBO J. 20: 4122-4131.
Gil, R. and Seeling, J. M. (1999) Characterization of Saccharomyces cerevisiae strains expressing ira1 mutant alleles modeled after disease-causing mutations in NF1. Mol. Cell. Biochem. 202: 109-118.
Seeling, J. M., Miller, J. R., Gil, R., Moon, R. T., White, R., and Virshup, D. M. (1999) Regulation of beta-catenin signaling by the B56 subunit of protein phosphatase 2A. Science 283: 2089-2091.