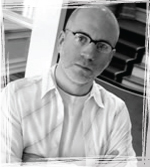 Anthony Watkins
Assistant Professor
The University of Tennessee, M.F.A.
Art Building E 101A
936.294.1362
waw007@shsu.edu
Teaching Area: Graphic Design
Anthony received his MFA in Graphic Design from the University of Tennessee, Knoxville and has worked professionally at ADCO Creative in Columbia, SC. His work has been recognized by Graphic Design USA, HOW magazine, AIGA, Time magazine online, and has most recently been included in Brochure Design 12 from Rockport Publishing. He has presented his work at the SVA Design, the Arts and the Political Conference in New York, Pole Universitaire Leonard de Vinci in Paris, France, and the 5th International Conference on Design Principles and Practice in Rome, Italy.