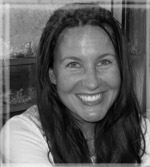 Valerie Powell
Visiting Assistant Professor
Washington State University, MFA
WASH House, R 104
936.294.4451
vjp001@shsu.edu
Teaching Area: WASH
Valerie Powell was born in Harlingen, Texas in 1977, Valerie Powell holds an MFA from Washington State University and both an MA and BFA from Stephen F. Austin State University. She currently resides in Huntsville, Texas where she teaches a wide range of studio courses at Sam Houston State University. In the studio, she is most concerned with the intersection between painting and sculpture as well as the magical possibilities of creating art with shrinkable plastic.