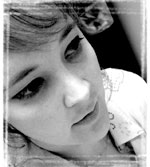 Rebecca Finley
Associate Professor
San Francisco Art Institute, M.F.A.
Art Building D, R117
936.294.3418
bfinley@shsu.edu
Teaching Area: Photography
Rebecca Finley is an artist who teaches photography at Sam Houston State University in Huntsville, TX. Originally from Knoxville, Tennessee, Rebecca earned a BA in Media Arts from The University of Tennessee in 1997 and her MFA in Photography from The San Francisco Art Institute in 2000. Prior to accepting her position at SHSU in 2005, Rebecca has taught photography courses at The San Francisco Art Institute, The University of Tennessee, Carson-Newman College, and Pellissippi State Technical Community College. Rebecca's photographic work deals with personal identity and contemplative reality. Her photographic work has been shown both nationally and internationally.