1990s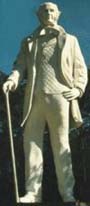 The 67-foot Sam Houston statue overlooking Interstate 45 in Huntsville is the world's tallest statue of an American hero. It was dedicated on Oct. 22, 1994.
Alcade 1995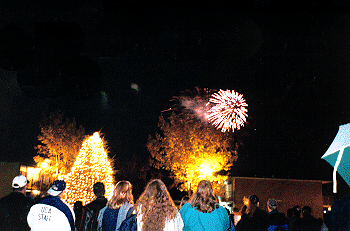 Fireworks from a rained-out homecoming provide light for the Tree of Light ceremony.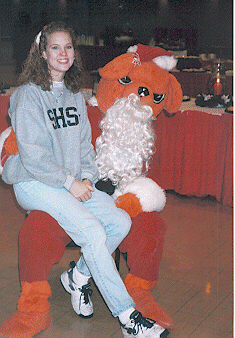 Santa at the Tree of Light open house at the LSC.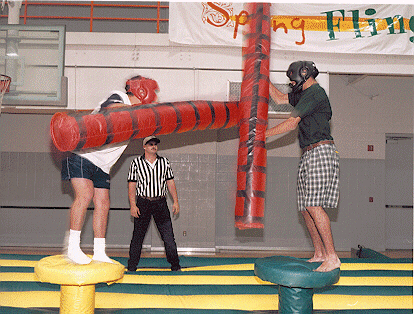 Students battling it out at the Spring Fling.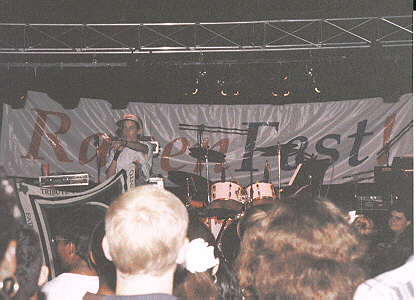 Raven Fest 1997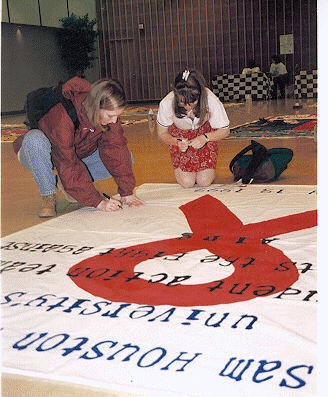 Inside the Health and Kinesiology Center (HKC) There are intramurals, aerobics, running, weight lifting, and more.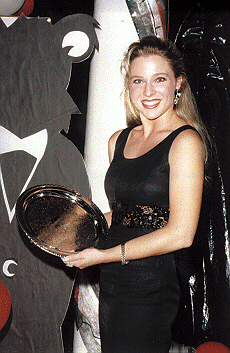 Misty McCloud receiving the McDermett Memorial Award

Dan Rather with The Honorable Elizabeth Nash at the October 21, 1994 Dedication of the Dan Rather Communications Building.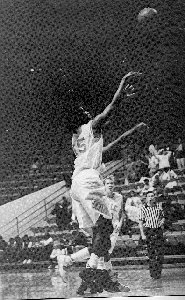 Leslie Hale shoots for two.
Alcade 1995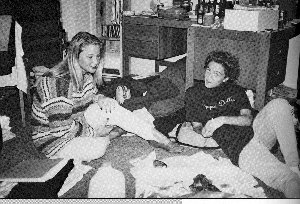 Lounging around in the comfort of their residence hall.
Alcade 1995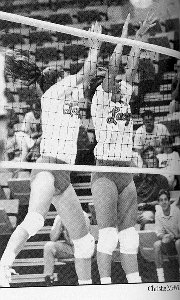 The LadyKats boasted an impressive 27-6 record in '94.
Alcade 1995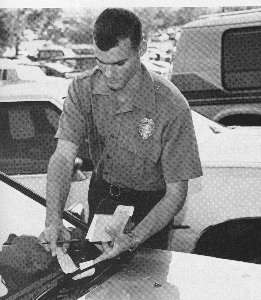 Many students neglect to park in the proper spots.
Alcade 1995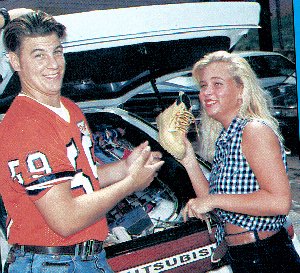 Moving in during Welcome Week.
Alcade 1995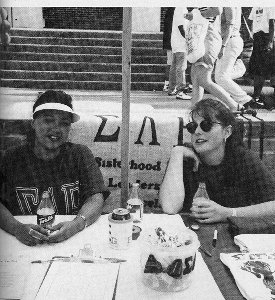 Two Sigma Lambda Epsilon members look for prospective members at an Organizations Fair.
Alcade 1995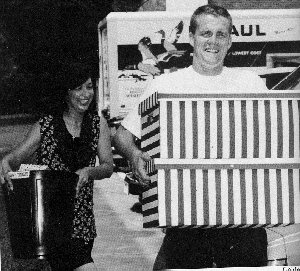 These students can't really be that cheerful, can they? Who likes to move in the blistering heat?
Alcade 1995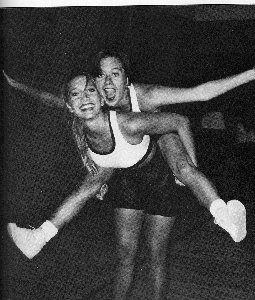 Stacey Smith and Pam Youngblood have fun at the UDA Dance Camp in San Marcos.
Alcade 1995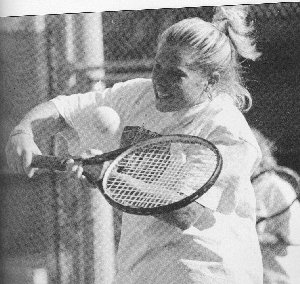 Kellye Williams returns a volley.
Alcade 1995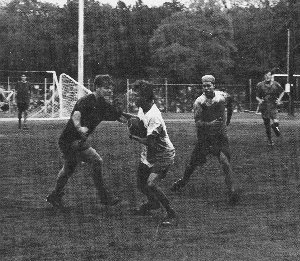 The Rugby team at Sam plays nothing short of intense. Plus, the mud is nice and cool.
Alcade 1995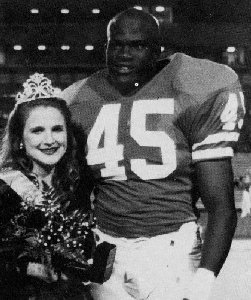 1994 Homecoming King and Queen, John Solomon and Theresa Hatchett.
Alcade 1995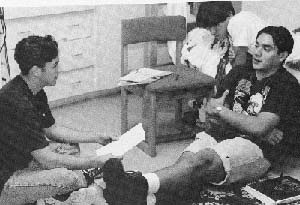 Eric Pallanez, Daniel Ajtai, and Erick Cache study in a residence hall.
Alcade 1995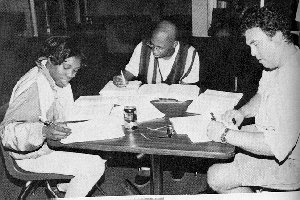 The library lobby is often full of students studying in groups.
Alcade 1995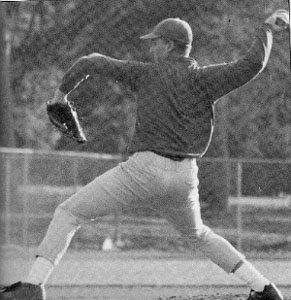 Bearkat Baseball in '95 finished 29-24 overall, and 15-9 in the Southland Conference.
Alcade 1995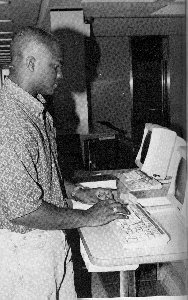 Jerome Miller searches the Online Library Catalog for a book.
Alcade 1995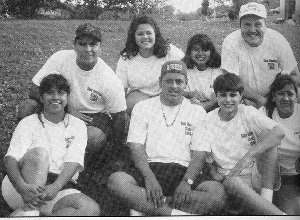 These International Hispanic Association (IHA) members pose after playing intramural softball.
Alcade 1995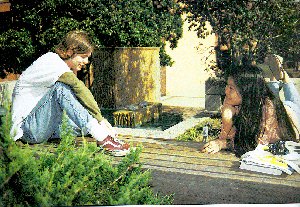 Two students chat at the Lowman Student Center fountain.
Alcade 1995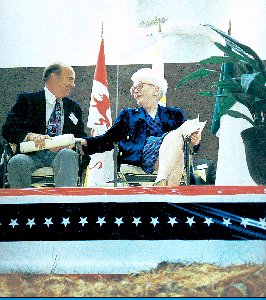 Former Governor Ann Richards and alum David Adickes. Adickes designed and built the Sam Houston statue.
Alcade 1995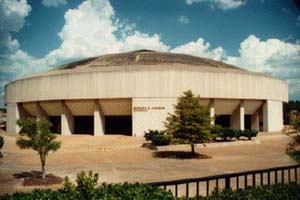 The Bernard G. Johnson Coliseum in 1995.
Alcade 1995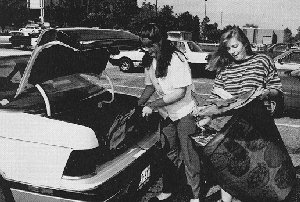 Packing to go home.
Alcade 1995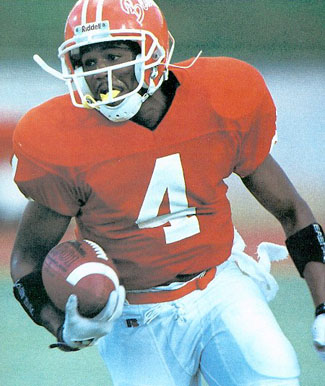 "Red" Jones runs with ball.
Alcade 1995