Panel Discussion I - Building Bridges Between Town and Gown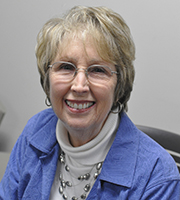 Joyce McCauley is a full time professor at Sam Houston State University and the Director of The Center for Academic Community Engagement. She was recently bestowed the Excellence in Teaching award for teaching that goes beyond what is expected for her students and for impacting students' lives, education and careers. McCauley's work demonstrates her passion, enthusiasm, an effectiveness in her teaching strategies and consideration for her students.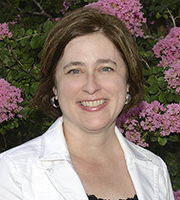 Dr. Lee Miller is an Associate Professor of Sociology, Chair of the Engaged Scholars Committee, and member of the Center for Academic Community Engagement's steering committee. Due to her Huntsville roots, Dr. Miller is deeply committed to bringing campus and community together to meet local needs. Her research explores how people are connected within communities in ways that make those communities more or less able to effectively respond to disaster.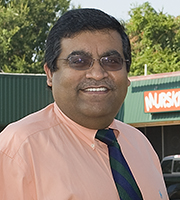 Dr. Sanjay Mehta is a professor of marketing and business whose mission is providing community service in the Huntsville area. His students learn to serve the SHSU community by providing solutions to real problems conducting secondary research, developing hypotheses, creating a questionnaire, collecting and analyzing data from the target market and making recommendations to clients on campus.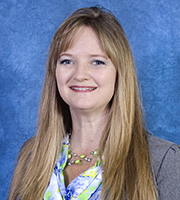 Karen Miller is Professor and Director of Music Therapy at SHSU. Miller's areas of specialization include music therapy in the psychiatric treatment of adolescents, and Neurologic Music Therapy in the treatment of patients suffering from strokes, traumatic brain injuries, and Parkinson's Disease. Ms. Miller is also a singer/songwriter and has produced two CDs of original songs.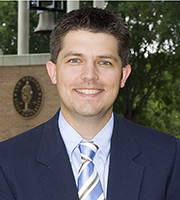 Dr. Jeff Wozniak is an assistant professor at SHSU and ecosystem ecologist who, for most of his career has utilized wetlands as model systems to address research questions regarding the biogeochemical cycling of nutrients, ecosystem-level responses to natural and anthropogenic drivers, and the role and importance habitat management plays to sustain ecosystem goods and services.
Panel Discussion II - Preparing SHSU Students For the Workforce
Dr. Daphne D. Johnson is a professor and the chair of the Department of Curriculum and Instruction at Sam Houston State University where she oversees six programs—both undergraduate and graduate—that prepare over 600 teachers each year. Dr. Johnson teaches undergraduate and graduate courses in human growth and development, instructional strategies, and classroom management.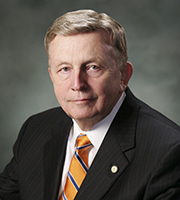 Dr. James B. "Jim" Bexley is professor of finance and the chairholder of the Smith-Hutson Endowed Chair of Banking at Sam Houston State University. Bexley is a long-time Texas banker, industry consultant and author, and is a well-respected mentor and educator. He manages an intern program that produces approximately 40 banking interns each semester. He has previously served as a director on the Federal Reserve Board-Dallas.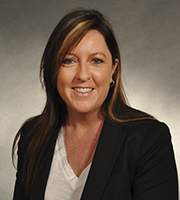 Dr. Holly A. Miller is a professor and the associate dean of Academic Programs in the College of Criminal Justice at Sam Houston State. Dr. Miller conducts research and teaches in areas of criminal justice and psychology where she has taught hundreds of undergraduate and graduate students over the last 15 years. She loves being a part of one of the top criminal justice programs in the nation.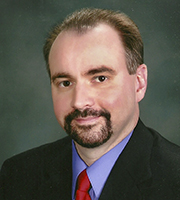 Dr. Philip Morris is professor and department chair of Accounting at Sam Houston State University. He has been teaching at SHSU for fourteen years and prior to his academic career, he worked in corporate accounting. Dr. Morris is a certified public accountant licensed by the State of Texas and is also a certified fraud examiner (CFE).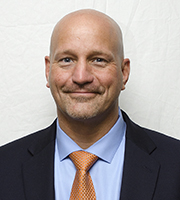 Mike Yawn's teaching and research involves elections, congress, representation, and local government. He has published in The Journal of Politics, Political Behavior, Social Science Quarterly, American Politics Research, American Politics Quarterly, History & Film, and a textbook on politics and film. He is a regular columns contributor to the Huntsville Item and to KBTX. Yawn is the director of the Political Science Internship Program and the University's Austin Internship Program.
Panel Discussion III - How SHSU Is Serving the Needs of the State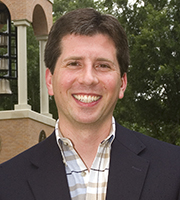 Dr. Gene Theodori is professor and chair of sociology and director of the Center for Rural Studies at Sam Houston State University. He conducts basic and applied research, and writes professional articles on rural and community development issues, energy and natural resource concerns. He is currently a member of the Environmentally Friendly Drilling Systems Program research and outreach team.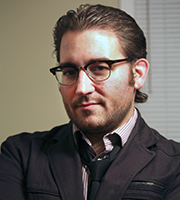 Dr. Michael Fortunato is assistant professor of sociology, an engaged scholar, and research and development specialist with the Center for Rural Studies at Sam Houston State University. His research focuses on how local culture and institutional structures shape innovation, entrepreneurship, and well-being in communities and how to enable transformation from legacy social systems into local institutions that serve the public good. He works with communities to co-create systems and practices that overcoming obstacles, elevate citizen voices, and unleash untapped creative potential.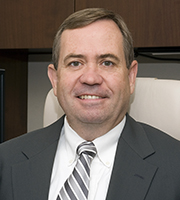 Dr. Jerry Cook has several areas of research interest within the discipline of entomology. His research can be put into the context of diversity where he conducts surveys and inventories of the Texas Big Thicket region. He studies ants, is currently using them in the context of terrestrial indicator species. His lab has projects in forensic entomology, he also conducts research on the taxonomy and systematics of Strepsiptera.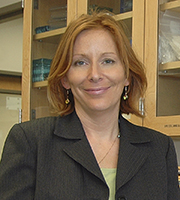 Dr. Sarah Kerrigan is the chair of the Forensic Science Department at Sam Houston State University. Prior to her appointment, she was the director of the State Laboratory in New Mexico, where she was responsible for the blood and breath alcohol program in addition to forensic drug- and alcohol- related medical examiner and criminal casework. She serves on the editorial advisory boards of the Journal of Analytical Toxicology and the Journal of Forensic Sciences.
Panel Discussion IV - SHSU Arts and Media: Locally, Globally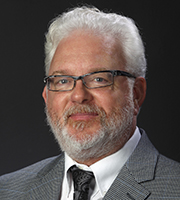 Dr. Ron E. Shields the dean of the College of Fine Arts and Mass Communication at Sam Houston State University. His creative work and scholarship has been honored with several awards, including the Leslie Irene Coger Award for Outstanding Creative Work, for directing baroque opera and Shakespeare, and the Outstanding Performance Studies and Theatre Scholar Award from the membership of the Central States Communication Association, for his publications on opera and performance, cultural studies and visual rhetoric.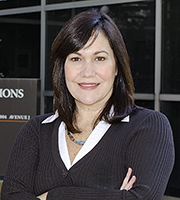 Kelli Arena is a globally recognized, award-winning journalist with decades of experience in national and international newsrooms. Arena serves as Executive Director of the Global Center for Journalism & Democracy which is dedicated to promoting a free and vibrant press. Mrs. Arena is also the Dan Rather Chair of Journalism at Sam Houston State University.